Lochside Pollinator Meadow
Lochside Pollinator Meadow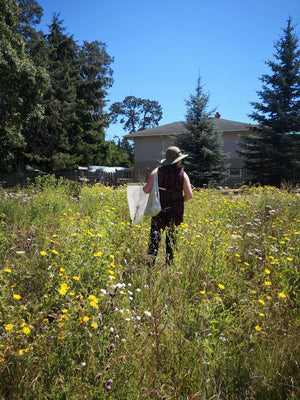 Saanich Native Plants has partnered with Peninsula Streams Society and Pollinator Partnership Canada to restore a half-acre Garry oak meadow along the Lochside Trail in Saanich. This project is supported by the North Quadra Community Association, Don Mann Excavating, and the landowner, BC Hydro.

An original site survey found very little existing native vegetation and few pollinators. The original top layer of soil had been removed and the area was primarily covered with invasive grasses. Don Mann mechanically removed the vegetation layer before we brought in new weed-free soil from Peninsula Landscape Supplies.

In September 2018,work started with local volunteers to condition the soil and plant more than 2,000 native plants. The restoration work also included broadcast seeding of additional native plants over the entire half-acre site and creating vernal pools and cobble mounds to increase plant diversity and bee-nesting habitat. The restored site provides essential habitat for threatened native pollinators and other local species, as well as an aesthetically pleasing and educational community space for local residents.

Visit the site and see the transformation of this beautiful pollinator meadow for yourself!